Looking For Up To 10,000 Dollars Instant Cash Loan?
Everyone is looking for instant cash loans, taking out a bad credit cash loan should be quick anyway.
Starting from the application to the transferring of funds, borrowers want lenders to speed things up as much as possible. However, finding a lender may be difficult, that is until you meet Loan Scout.
Instant Cash Loans, What Are They?
Instant loans are loans that can receive a positive outcome within minutes. These loans also may be assessed within hours after approval. Borrowers are familiar with this kind of loan as it is easy for them to get cash quickly from it.
Loan Scout operates a lender-finder service that can pair you with lenders who can provide cash loans. Also, we are partners with a network of trusted lenders who are ready to provide loans from $300 up to $10,000.
How Do They Work?
Instant loans are generally loans that can be approved and transferred almost immediately. The lender is also a factor in determining the timing, ranging from a few minutes to an hour after applying. Depending on the time of application and the lender as well. After your loan has been approved, the lender will typically commence the transfer of your cash. The time you would be able to access your money will depend on the timing for inter-bank transfers.
Loan Scout Australia
We at Loan Scout, offer lender-finder service and we are here to help you make your financial life easier. How can we make this happen? Basically, within a few minutes after we have received your application, we will match you with available lenders that can offer you an instant cash loan amount of up to 10,000 dollars. Please note that the quickness of receiving an outcome depends on you applying during our business hours.
To cut it short, we are your best bet when looking for a last minute cash loan online 24/7 in Australia.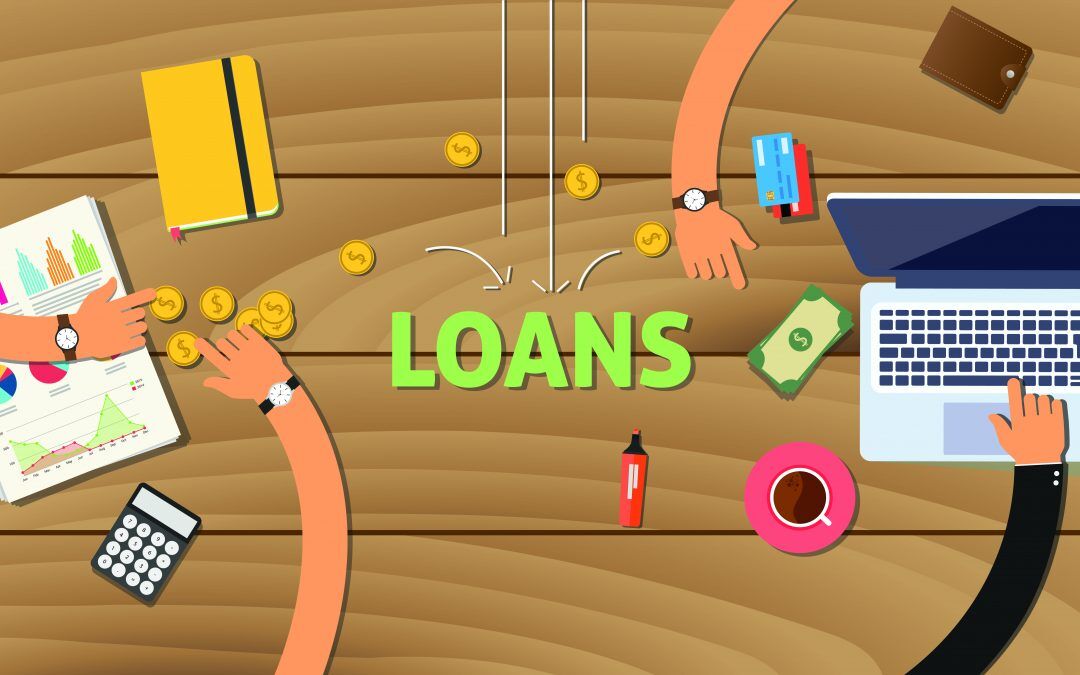 Quick Online Application – Benefits Of Instant Cash Loans And Loan Scout
For a good number of reasons, people are looking for instant cash loans with Loan Scout. Don't just believe it because we said so, find below some reasons why many people choose Loan Scout to find them a lender.
– We offer loans from $300 to $10,000: Loan Scout can provide loans from as little as $300 to a larger $10,000. As a result, this wide range in loan amount affords our customers a lot of options to choose from. Also, the lenders that we work with are capable of providing both secured and unsecured personal loans.
– Instant Personal Loans: Loan Scout partners provide instant personal loans, this cash can be used to cover a lot of personal bills.
– Stress-Free Repayments; We set up a direct debit mode of payment from your chosen bank account to generate easy repayment for you. Automatically your loan will be repaid on schedule on your chosen date, that you don't have to lift a finger. Also, after you have completed your repayments, the direct debit will stop automatically.
– Easy Access: As soon as Loan Scout matches you with a lender, the lender may be able to provide you with a loan as soon as they approve your application, usually this would only take a couple of minutes. After approval, depending on your bank, you can get cash in a day.
– Guaranteed Lenders: At Loan Scout, our policy is to never pair you with an irresponsible lender. As a result, when we pair you with a lender, you can rest easy knowing they will offer responsible service.
Why Are Instant Cash Loans Becoming Popular?
Loans online are becoming very popular among customers, it is always a top option. Considering their strong features, you will understand why they include;
– You only need an internet connection, could be on your phone or a computer, you can apply for online loans in a matter of minutes.
– Borrowers may access their money on the same day they applied, depending on the lender or you may have to wait till the next business day.
– Eligibility criteria are more flexible than those of traditional lenders like banks. You can still get a loan, despite bad credit or you are a Centrelink recipient.
– You have a variety of loan options to search from, in comparison to traditional lenders.
Are You Searching For Instant Cash Loans 24/7 Australia?
If you have to search for instant cash loans 24/7 in Australia, here is some mixed news for you, both good and bad.
The good part is Loan Scout works with some lenders who don't mind offering bad credit loans near you. That is, your past financial mistakes do not affect your loan application negatively.
The bad news on the other hand is that we may not be able to find you instant cash loans if you have bad credit. The reason is that, since banks don't do transfers on weekends, lenders are not able to send your cash until the next business day. Also, note that lenders do have their regular business hours and they are equipped with an effective team for manual assessment.
I Need Cash Today, I Am Looking For Instant Loans Approval
If you are experiencing financial struggles, you may need to get some cash in your hand today. Then, you should consider using Loan Scout Lender-finder Service.
Loan Scout is here to make your life easier, by cutting off every stressful and time-consuming effort of applying with different lenders. Save yourself the stress and apply with Loan Scout today, we can pair you with potential lenders as fast as a minute. However, your access to money depends on you and your lender's situation.
Online Access – Can You Find Me A Lender For Instant Cash Loans 24/7
Loan Scout can get you a lender that offers cash loans for people receiving Centrelink payments. Just because, you receive income from the government doesn't stop you from accessing online finance.
Apart from our fast service at Loan Scout, we operate a safe banking technology system. We have only access to and provide a read-only e-copy of your bank statements to potential lenders. You get approved if a lender can see your income schedule and commitment in dealing with other debts.
I Need Instant Cash Loans No Credit Check Unemployed
If you need instant cash that require no credit assessment as an unemployed, don't worry about thinking that you have limited options.
You can choose to apply with Loan Scout, although we don't have a say in credit checks we can say you may still be qualified to get a loan.
Despite your unemployment status, your loan application may still be approved. Why? Loan Scout is working with lenders that will take Centrelink benefits as an income. That means, if you can comfortably repay your loan from your Centrelink income, you can be approved.
Can I Get Instant Cash Loans On Weekends?
Some lenders may provide you with cash loans on weekends, but keep in mind that if you apply outside the business hours, your outcome will be delayed. So, to receive cash or get an outcome you need to wait until they are opened.
Loan Scout website is 100% online and easily accessible 24/7 even on weekends, at any time, you can still apply. We'll take your application and match you with a lender that suits your needs. The only delay is from lenders when you don't apply when they are open or your bank delayed your transfer.
The Best Instant Cash Loans Australia – What Are They?
We at Loan Scout may not be able to say. This is because what is good for the geese is not always the best for the gander. While you may require a small loan of 2,000 dollars to get out of an emergency another person may require up to 10,000 dollars to foot an expense.
However, Loan Scout can get you loans in Australia. Apply with us today, get paired with a trusted lender in an hour and we would assess your loan to determine if you are qualified to be provided a loan.
How To Get A Loan In One Day
Based on some factors like the time you approve your loan contract, your bank policies on transfers, your loan may be accessible on the same day you applied for it. Also depending on your lender, some lenders are capable of same-day transfers.
Can I Get An Instant Cash Loan For My Debts Consolidation?
The answer to this question is yes. Australians use Loan Scout majorly to consolidate debts. Simply put, debt consolidation involves borrowing money to repay your existing debts. This affords you to only repay one personal loan. It saves you money and your repayments are easier.
Loan Scout partners with lenders that can provide loan amounts of up to 10,000 dollars. But, you must make sure you have checked all factors to determine if debt consolidation would be a good choice.
How To Get An Instant Cash Loan
We have made it simple with Loan Scout, follow these steps;
– Apply: Go to the top of our page to use our loan calculator to select your loan amount and terms. You can know from this page, how repayment would be, be it weekly, fortnightly, or monthly. Then click Apply Now. From there fill our application form. Loan calculator is only a guide and not the actual rate for all loans, your lender determines loan cost and repayment terms.
– Relax: We will proceed with your 100% application form after you submit it. The outcome would only take a couple of minutes, although it could be delayed depending on when you apply but as soon as we have a response for you, you'll be notified via email or we will send you a text.
Meet Your Lender.
After we succeed in getting you a lender, they will contact and you will start dealing with them directly.
Here, your lender will assess your application, if you are lucky to be approved, you will get an electronic loan contract. After your approval, you can have your funds in one day because some lenders transfer immediately. Banking positions on transfers and lenders also determine if you can access the money the same day. If you submit your approval outside business hours, you may have to wait till the next working day.
Is Loan Scout For Me?
We have helped a lot of Australians to get instant cash loans, in short, we are your best option in finding quick finance online. Check below to see terms that people have searched for that bright them to Loan Scout and also, the ones that they have received;
| | | |
| --- | --- | --- |
| Instant cash loans | Amount | Approved |
| Instant cash loans on Centrelink 24/7 | 600 dollars | ✓ |
| Instant cash loans for bad credit | 1, 100 dollars | ✓ |
| Instant cash loans online 24/7 Australia | 5,000 dollars | ✓ |
| Instant cash loans no credit check unemployed | 6,000 dollars | |
This table is only for an illustration. The loan amount and terms stated does not indicate the amount of loan you can get nor the terms of the loan.
Do Loan Scout Conduct Credit Checks?
Because we are only providing a lender-finder service, we don't do credit checks. But we can't say that the lender we get for you will do it or they will not. However, you should know that we work with responsible lenders that are aware of their obligations. Conducting a credit check should be expected from these lenders but just because you have a credit check doesn't mean you should be sad.
Lenders may approve you despite the bad credit. How? You'll submit your banking details during the application, which will let us access your bank statement which will be passed on to our lenders' network. This bank statement will be a read-only copy.
If lenders can find out the proof that you are responsible for paying other bills and loans then you may be approved.
Do You Offer Instant Cash Loans For Pensioners?
Loan Scout doesn't discriminate, we are only committed to getting you the needed help on any loan you may need. Try Loan Scout today to see if you can get a lender even though you are a pensioner.
Despite receiving pensions, we understand that bills don't stop even if you are retired. So for any pensioners or Centrelink beneficiaries, get in touch with Loan Scout, everything may work in your favour and you will get a pensioner loan on Centrelink from us.
Is It Possible To Find Instant Cash Loans 24/7 in Australia?
At any time, you can use the Loan Scout lender-finder service. We provide 100% online service that you can access anytime, anywhere. Although, lenders have their working hours, so responses may be delayed. So if your application is submitted after business hours, don't expect an outcome until the next business day.
Instant Cash Loans No Credit Check, No Paperwork
Are you looking for loans you can apply for that will get you to cash fast and easy? Well, you have found the right choice. You don't need any paperwork to apply on Loan Scout, just follow the simple steps provided. And before you know it we have provided you with a lender from the application you submitted.
When you need quick cash, to cover pressing bills, think Loan Scout, we are ever willing to help.
50 Dollars Instant Cash Loan Australia, Can Loan Scout Help?
We are sorry to say no, we cannot help you if you are looking for 50 dollars loan. Our network of lenders can only provide online loans from 300 dollars up to 10,000 dollars, so continue your search to find a suitable lender for the kind of loan that you need.
We can advise that if you need to get 50 dollars quick without having to take a loan, consider taking the following options;
– Sell old stuff you don't necessarily need like pieces of furniture, accessories, clothes, etc.
– Take and complete online paid surveys
– Check job apps like Airtasker to take on some quick jobs.
What Is The Difference Between Instant Approval And Guaranteed Approval?
Although they may appear similar there is a difference and you must know this.
Instant approval loans mean that your lender works on your application immediately and you receive an outcome very quickly as if no time has passed. This does not even mean after all the processing and assessment involved to check your credibility, you will get approved.
Guaranteed approval loans on the other hand are as the name implies means no matter your financial situation, your application will be approved.
We recommend that you don't fall into the trap of lenders that offer this type of loan product so that you don't commit to a loan you can't afford since your ability to repay the loan is not confirmed.
Therefore, apply today with Loan Scout lender-finder operation for instant cash loan approval.
How Can I Get 20,000 Dollars Cash Loan?
We cannot get you a 20,000 dollars loan amount because our network of lenders can only provide up to 10,000 dollars. However, some lenders can provide these types of loan even though it is generally associated with banks. Therefore, choose your options carefully before you decide.
If you think taking out a loan of 10,000 dollars or below will meet your needs, apply with Loan Scout. We will promptly match you with a quick loan with a direct lender that may be able to help you with the needed cash loan today. Use our loan calculator to select your choice of loan on the top part of this page.
Repayment For 10,000 Dollars Cash Loan
To cut it short, we can't tell.
If your 10,000 dollars loan application is approved, it is up to your lender to set up your repayments considering your repayment term, interest, and every additional charge. So, this could vary. Use a repayment calculator online, this will help you to determine estimated total costs and repayments by inputting your loan details such as loan amount, loan terms, rates, and so on.
Know that this will only provide you with an estimate, but it will help you know if such a loan is affordable for you. Keep in mind also, that your loan repayments may not be the same when you get a loan offer.
Instant Cash Loans No Credit Check Perth Can Loan Scout Help?
Yes, we can help. We are looking to help every Australian including those who are farther West so even if you live in Perth and you need instant cash loans very quickly, Loan Scout can help.
You can complete an application in minutes, if you apply today we can get you a lender in about a minute!
Nevertheless, we can't guarantee any loan approval, it is solely dependent on your lender.
What Are Fast Cash Loans?
Fast cash loans are similar to instant loans in the sense that you can access fast cash loans very quickly after you apply. If you are trying to sort an unexpected bill, fash cash loans is a good option because it could be accessed on the same day you applied.
Loan Scout provides speedy service through a lender-finder operation that avails you with lenders that offer fast cash loans.
Where Do I Go To Borrow Money Fast?
We would advise that despite needing to get money fast, you shouldn't go to some places to borrow money.
Some of those places include a bank. Banks would require paperwork during application which may take weeks to process. They have rigid criteria to qualify for a loan, bad credit simply means no approval.
While Loan Scout may be able to find you lenders who don't only focus on your credit history. Despite bad credit, we work with some Australian credit providers who offer you fast cash loans for bad credit. So, save yourself time and energy by applying to Loan Scout today, we will seamlessly match you with a lender assuming you apply within regular business hours.
How To Select The Perfect Repayment Time
Typically if you apply for a loan online that is over 2,000 dollars, you will get a repayment term ranging from 13 months to 24 months. If you select a shorter repayment term, you will get a higher repayment amount. Longer-term equally means lesser amount.
With this, you can decide the right term for your situation. Ensure that your repayment is affordable to you and comfortably fits into your budget before you apply.
Check Your Finance – What Credit Score Do You Need For Instant Cash Loans?
We cannot give a single answer.
Some lenders may require a certain level of credit score for your application to be approved. That is lenders are often looking at your finances in totality to know if you should be given a credit.
Consequently, we cannot say for certain, the credit score you should have but we can recommend that you have a higher credit score because the higher your score, the better your chances. But in case you can't make a higher credit score, make sure you have a controlled budget and you are earning a regular income, this still doesn't guarantee approval.
How do I compare instant loan products?
We would advise that you compare instant loan products when you are looking for a loan that meets your needs. It will help you to save and find terms you are most comfortable with. Check out these factors as a guide;
– Comparison rate; Your total loan costs are represented by a percentage derived from combining your loan interest rates and fee. The figure is referred to as a comparison rate and the lower the figure the better for you.
– Loan Terms: All lenders don't offer the same loan products. Some lenders provide you a 10,000 dollars loan amount while others provide only smaller ones. So make sure that you choose a lender that is working in line with your requirements.
– Lender: To determine if you would borrow from a lender. Research them, check them out online for reviews from users. This will let you determine the relationship that they have with their past customers.
Online Cash Loans, Are They Safe?
We can guarantee you, they are safe.
You don't have to worry about security if you conduct a background check through reviews and other means to determine the customer service of a lender. If they turn out to be reputable then you can put your mind at rest in dealing with such lenders. A very good way to make sure if this is to apply with Loan Scout.
Our lender-finder service is to only match with trusted and reliable lenders, who are accredited and licensed. We operate with advanced security technology like McAfee and Comodo to make sure maximum security is guaranteed for all the information you provided.
Am I Eligible To Apply With Loan Scout?
Have you decided that Loan Scout is the best for you? Then you are right.
But before you proceed with your application, you should check if you qualify to apply. You only need to meet very simple requirements, they include;
– You must be a permanent resident or citizen of Australia.
– You must be at least 18 years old
– You must have a valid means of contact, may be able to email or mobile phone number
– You must be using an online bank account for at least three months before, that will show your transaction history
Do you check all these boxes? Then we have good news for you, all you need to do next is to scroll up to the top part of our page, use the loan slider and determine the most suitable loan product for you today thus starting your loan application immediately.
What Are The Details I Need To Provide When I Apply?
When you open our online application form, you will see a range of key information on your financial and personal life then you need to supply to complete your application. Simply put, lenders will need this information to conduct an assessment on your application, subsequently, they will use this information to determine if you qualify for an instant loan. The outcome of your application may be delayed if you don't provide this information or your loan application may even be denied.
For this reason, please note the following information and ensure that you can supply them during application;
– Your details including your name, date of birth, and so on
– Details of your online bank account
– If you receive Centrelink payments, you must provide the details of your MyGov account
– Estimated current expenses
– Your reason for taking a loan
– The amount that you want to borrow and the repayment term that suits you.
– Every other key detail that may be necessary
Loans for Personal Use – What Should I Think Before I Apply For Instant Cash Loans?
We agree that fast cash loans are a helpful option. You can take a loan today to meet your cash needs and spread regular repayment over a long time, but we don't say it is the best solution to that financial issue.
You must consider several things before you apply. Essentially, consider your current budget to know if you can afford to pay back the loan. So, ask yourself these questions below before you begin your application;
– How much am I earning currently?
– What are the necessary expenses I am presently spending on? Like food, rent, utilities, etc
– How much do I have in savings?
– What repayment plan will suit my budget?
– Exactly how much do I need to take as a loan?
– Can my current cost be reduced so that I don't borrow much money?
Personal Loans Australia
We should inform you that your personal loans can cover a lot of expenses. That means Loan Scout can find you loans from lenders that cover your expenses whatever they are. We can match you with lenders that provide you with loans that will sort every financial situation.
We recommend that you look elsewhere for payday loans or cash advance, we do not offer such.
Can I Contact Loan Scout?
Yes, you can.
Send all your questions to hello@loanscout.com or submit a contact form on our page, we are always ready to resolve your issues and answer your questions.
Also, please note that we only have answers to questions relating to our organization and services. Any questions about your loan should be directed to your lender. We don't have access to your loan details, so we cannot help you.
Are You Ready To Apply?
Get started with Loan Scout today by scrolling to our loan slider. Apply Now for instant cash loans online!
Do you have further questions? Check out our FAQs page or find out from ASIC and MoneySmart more information about personal loans from their website.
Get more updates on Loan Scout on Facebook, Instagram, and Twitter.