Low Interest Loans at Loanscout
Get affordable low interest loans that are tailored to your unique financial needs. Check out online banking that offers low interest loans.
A Low Interest Loan to fit your personal needs
Here at Loanscout, we make sure that we put an individual's personal needs at the centre of every personal loan. It is our mission to help you be able to find a lender that can offer you loans that would fit perfectly right into your budget and with a very competitive interest rate.
With access to some of the most trusted personal loan lenders in Australia, Loanscout can assist you in comparing different loan offers and secure a rate that's both affordable and tailored to your unique financial need.
We guarantee that you'll get one-on-one personalized service with one of our dedicated personal finance consultants. Your first contact will be with your personal finance consultant, their main goal is to talk you through your financial goals, obligations, and answer any question that may come to mind about getting yourself a personal loan.
Saving up for house renovations or a long-awaited dream vacation may take too long, however, we believe that even though saving up is an option, you should also have the option to do those things when you feel like you finally want to do it. With a Loanscout personal loan, we will help you get what you want sooner by getting yourself a low-interest loan.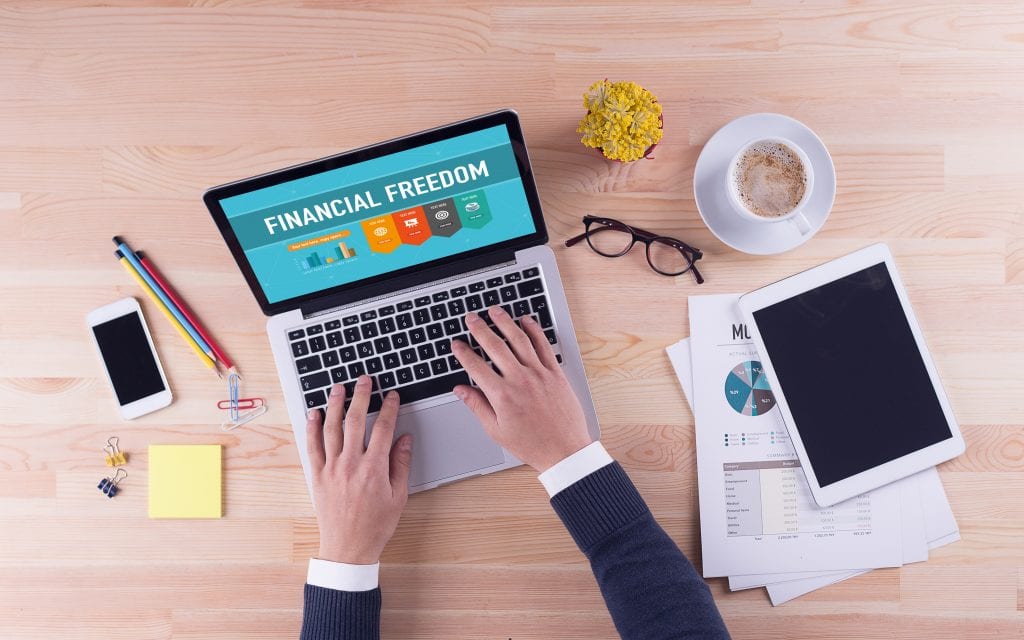 Low-Interest Rate Personal Loan Calculator and Comparison Chart – Rate and Fees of Loans
As mentioned above, Loanscout has access to many of Australia's most trusted direct lenders that can potentially match the financial needs that offer you a very competitive rate. Here is a sample chart you can use as a guide to calculate your personal loan repayment terms and compare different competitive rates with low rate from lenders.
Loan Amount = $20,000 Loan Repayment Term = 3 Years
| | | | | |
| --- | --- | --- | --- | --- |
| Lender | Product Name | Advertised Rate | Comparison Rate | Monthly Repayment |
| Loanscout | Secured Personal Loan | 7.99% (Fixed) | 8.93% | $626.635 |
| HSBC | Secured Personal Loan (Fixed) | 8.49% (Fixed) | 11.80% | $631.258 |
| St. George | Secured Personal Loan (Fixed) | 8.49% (Fixed) | 11.80% | $631.258 |
| BSA | Secured Personal Loan (Fixed) | 8.49% (Fixed) | 11.80% | $631.258 |
| Bank of Melbourne | Variable Rate Personal Loan | 8.49% (Fixed) | 11/9-% | $631.258 |
| Rate%Setter | Unsecured Personal Loan (3-Year Term) | 8.90% (Fixed) | 9.41% | $635.064 |
| MoneyPlace | | 8.90% (Fixed) | 8.90% | $635.064 |
*Above chart is an example case only
**Use Loanscout calculator to compute and compare personal loans from different lenders in the industry.
***All fees and charges may have not been included in the computation chart above. The total cost of the entire personal loan may be different from the sample computation above as the chart only includes comparison rates, rate monthly repayment terms and its total cost.
****Broker fees, early termination fees, redraw fees, and fee waivers are not included in the comparison rate. Consumer loans may apply establishment fees and monthly fees while commercial loans do not. However, different fees are still possible to be applied.
You can also get a free quote now from us to have a better understanding of different loan repayment terms that may be available when you apply for our low-interest loans.
Interest Loan – Key Features of Applying for a Low Interest Loan at Loanscout
Guaranteed Low-Interest Rates
Linked with a number of Australia's premier banks and lenders, Loanscout can help you get a personal loan at a very competitive rate.
Flexible Repayment Terms
We understand your financial situation deeply that's why flexible repayment options are available for you to choose any repayment term between 1 – 7 years respectively. Repayments can be done on a weekly, fortnightly, or monthly basis.
Trusted Finance Brand
A trusted and continuously growing Australian brand that many Aussies know and trust for their personal loan needs.
Committed Finance Consultants
We are committed to guiding you throughout your personal loan application journey by having our dedicated consultants provide you with a reliable quote and give updates on your application.
Freedom to Borrow
Your borrowing power can range from $5,000 to as much as $50,000 with an added advantage of having fixed rate.
Debt Consolidation
Loanscout can help you consolidate already existing debts through a low-interest personal loan. Competitive rates for clients with bad credit history is possible.
Loans Usage – Where can I use a Personal Loan for?
If you are considering to applying for a loan online, here is a list of possible reasons you can and cannot use a personal loan for:
Reasons you can use your personal loan
Pay for tuition fees and other school fees
House renovation, moving, or furnishing

Vacation trip

Health-related medical fees

Funeral expenses

Huge expensive purchases

Vehicular-related fees

Marriage/Wedding expenses

Debt consolidation

Others
Reasons you cannot use your personal loan
To pay for a business loan
To buy a home
To invest in the stock market
To pay for overdue bills, fines or any court-ordered payments
*You can ask your lender for other financial products that may be suitable for funding for any of the reasons above.
All loan application will ask the reason on why you want to borrow money from them, we recommend you to be truthful in answering this question and present your personal financial situation honestly so our finance consultants can guide you accordingly.
Loan Interest – Where do I get a personal loan?
Personal Loans can be offered by various financial institutions in Australia and these can range from traditional banks and lenders to online personal lenders. Here are the pros and cons for the most common places to get a personal loan in Australia are the following:
Traditional Banks
Most personal loans are offered by traditional banks and current advertised rates may range between 12-14%.
PROS

CONS

Accessibility – most traditional banks have physical branches spread out all over Australia that makes it accessible for customers who want to apply for a personal loan on a face-to-face basis.

Advance Online Platforms – traditional banks will most definitely have the budget to build such an advance online platform to give possible customers an option to fill out their application forms through online means.

Less personal service – Large banks may offer customer service that is less personal compared to other lenders.

The standard approach to loans – Bank lenders may be less flexible in terms of their approach to offering you loans. Loan approval can get more rigid and loan applications are easily rejected with their strict credit checks.
Credit Unions
These are quite similar to banks that are owned by its members instead of shareholders. Membership to various credit unions may vary according to profession or a particular community, but there are some who have began opening their doors to the public. Current advertised interest rates for personal loans offered by credit unions range between 8-12% on the average.
PROS

CONS

More flexible – compared to traditional banks, credit unions can be more flexible on the way they accept loan applications and offer loan terms.

Personal service – most credit unions are committed to giving their members the best customer services they can offer and are very personal.

Simple loan offers – compared to traditional banks, loan offers by credit unions tend to be presented in much simpler forms that make it easier for applicants to understand and manage.

Lower interest rates and other fees – credit unions are generally not-for-profit finance institutions, and being so, they can offer their customers with better interest rates and fees than traditional banks.

Few loan products offered – since there is only a limited customer base available for credit unions, it is common that they get to offer few loan products than banks do.

Fewer locations – smaller institutions tend to have fewer locations, this applies well with credit unions. Please note that there are credit unions that may only operate within particular localized areas.

Less advancement on online platforms – technology budget from credit unions tend to be lesser compared to major banks, so online platforms can get a little less easy to operate on.
Online Lenders
Relatively new to the Australian lending market, online lenders have been growing quickly with current advertised interest rates ranging between 6-9%.
PROS

CONS

Quick decisions – anxiety on whether your loan application has been accepted or not can really take a long time for some lenders, but online lenders pride themselves to giving potential customers decisions as soon as they can.

A variety of loan product offers – as there are many online lenders available on the market, a wider range of variety of loan products can be offered by online lenders as opposed to traditional banks or credit unions.

Cheaper interest rates and other fees – fewer overheads allow online lenders to be able to offer loan products that have lesser fees and cheaper interest rates.

100% Online – some customers may want to visit a physical branch when applying for a personal loan, however, online lenders can only be reached through online means, so literally no branches.

Possible scams – you can get scammed in all three places mentioned here, however, online scams can be hard to differentiate from legitimate online lenders. We recommend that you only apply to well-trusted online lenders such as ours to avoid such scams.
Loans – How does it work?
You can easily get overwhelmed with the numerous amount of personal loan products and different lenders available on the market. To get a better understanding of how personal loans work, it is important that you get to know first these key terms related to loan-related finance products.
Secured loans – personal loans with security are loans which will require you to provide an asset that can be used as a collateral against your personal loans such as your car or a land title. Lenders can acquire these assets and sell them in case you fail to repay your personal loan to recoup the money they let you borrow.
Unsecured loans – unsecured personal loans are simply the opposite of secured loans as they don't require a borrower to provide any asset that can be used as collateral, instead, the lender can take your case to court if you refuse to repay your personal loans. This form of personal tend to be riskier for lenders than the borrowers, which is why higher interest might be charged by your lenders.
Fixed-rate loans – are basically personal loans that have fixed-rates which will never change over the time you fully repay your loan. Budgeting is normally easier for borrowers to do with this kind of loans since repayment terms are usually constant and simply won't change. Repayment can also be done easily and flexible through direct debit methods and repayment dates can be changed to match your present financial situation.
Disadvantages of fixed-rate loans include having limited redrawing options that you may need to ask your lender to be able to get approval. Also, you may have to pay for redraw fees and the times you can redraw can be quite limited. Early repayment fees can be charged by some lenders if you try to end your personal loan contract early.
Variable loans – interest rates of variable personal loans can change over time that is in line with the market rates. Common advantages of variable loans include having redraw options, early repayments with no fees charged, and the possibility of interest rates decreasing. Variable personal loans tend to be more flexible than fixed-rate ones and you could potentially save a lot.
Variable loans can be quite risky since market rates are such a double-edged sword. Interest rates can spike so low as much as it can spike really high, and you could easily end up paying much more than you originally expect if interest rates rise. Repayment term also varies from month to month because interest rates change, so they can be more difficult to manage. Since variable personal loans offer much more flexible loan products, higher rates can be charged by lenders as compared to fixed-rate loans.
What are the comparison rates?
Loans are structured differently from one another and comparison rates are mandated by the government to help customers be able to compare different loans by requiring all lenders to show their comparison rate to all fixed-rate loans. Comparison rate can only be used as a comparison tool and may not completely represent the total and actual cost of your personal loan. Other fees that can be charged by your lenders such as early repayment fees or late payment fees are also not accounted by comparison rates.
Different fees on a personal loan
Here is a list of fees that usually come up with personal loans that you should know about:
Documentation fee – any document that needs to be reprinted such your loan statement may cost you a little documentation fee.
Administration fee – even though many lenders don't charge you this fee, it is still important that you know that there are a few who may charge you around $10 a month in the form of a flat fee for their administration fees.
Establishment fee – can be in the form of a flat fee or a percentage of your small cash loan amount and are only paid once upon the start of your loan. Typical flat fees can range from $150-$250 but keep in mind that there are few lenders who may charge you more.
Late repayment fees – failing to pay your repayment due on time can cost you some late fees that can range between $10-$30.
Early termination fees – paying off your loans early should be considered a good thing, however, there are some lenders who may charge you additional fees for early termination of your loan contract. Early termination fees can be in the form of flat fees or calculated based on the market conditions at the time of your loan contract termination. Normally, most variable personal loans don't charge you any early termination fees.
Loan Amount – How much loan amount can I apply for?
Before you fill out your loan application, you should consider managing your budget first and check the most realistic loan amounts that you can apply for using our website's loan calculator as a guide to get an estimate on how much your repayment loan terms can be based on a specific loan amount.
It is important that you coordinate with your lender well as they may be able to offer you flexible repayment terms and different interest rates that can impact how much of a loan amount you can comfortably apply for.
Better credit score will essentially give you the chance to get higher loan amount offers. However, keep in mind that bigger loan amounts will also mean higher interest to pay for. For instance, you can look at this chart to better understand what we mean. The example below is a personal loan with a 5-year repayment loan term and a fixed rate of 11.99%.
| | |
| --- | --- |
| Loan Amount | Estimated Interest Cost Over 5 Years |
| $15,000 | $6,072 |
| $17,000 | $6,736 |
| $19,000 | $7,406 |
| $20,000 | $7,738 |
Loan Repayment Term – What repayment personal loan term should I take?
Usually ranging between 12 months and 7 years is the timeframe to which you can repay your personal loan. Picking a long timeframe may make you think that you are paying less monthly, but its accumulated total repayment cost can be higher compared to shorter loan terms. As loan term increases, repayment terms can get smaller but interest costs can grow over time. Check out the sample case below for a $15,000 personal loan with an 11.99% interest rate.
| | | |
| --- | --- | --- |
| Loan Term (Years) | Repayment Term (Weekly) | Estimated Interest Cost |
| 1 year | $342 | $1,402 |
| 3 years | $130 | $3,662 |
| 5 years | $88 | $6,072 |
Is there a need to find a guarantor or a co-borrower?
This may depend based on your own financial situation. Borrowers that have quite good credit rating may not be required to get a co-borrower or a guarantor, however, borrowers may get approval despite their bad credit score history with the help of having a guarantor or a co-borrower.
The difference between a co-borrower and a guarantor is simple. Co-borrowers are simply someone who shares the loan you're applying for and shall be both equally responsible for making repayments while guarantors will only be responsible for your loan only when you (the main borrower) fails to pay back your dues consecutively.
It should be noted that it is possible for a borrower to have both a co-borrower and a guarantor. An example would be you and your spouse being co-borrowers while a close friend of yours becoming your guarantor. Your loan will be considered a financial obligation for all persons involved in your personal loan and may impact their own loan applications in the future. Their assets can also be used as collaterals and cannot be used as collaterals for their own loans if their debt obligation to your personal loan still exists.
Loan Requirements – Eligibility and Requirements for applying a personal loan with Loanscout
There are a few criteria that you should meet before applying for a personal loan with us and some documents that you should prepare to submit upon application. These eligibility and documentation requirements are:
Be 18 years of age or over;

Proof of employment;

100 points of ID;

Payslips;

Details of your present assets and expenses;

Details of other existing debt obligations;

Bank statements showing regular income for at least 90 days prior to loan application.
Can self-employed individuals apply for a personal loan?
To simply answer your question, yes. Self-employed individuals are welcome to apply for personal loans and some procedures are done in place of confirming your income and approving your loan application. It is better to get a type of loan that can offer you with more flexibility and drawdown options when you don't have a steady flow of income. To apply, you may need to supply us with the following documentations:
Bank statements for your business;

Tax returns;

Your business' ABN and other licenses;

Proof of business loans or credit;

Profit-and-loss statements;

A letter from your accountant regarding your business income flow.
Improve your credit rating
Credit scores can vitally impact on whether your loan application will be accepted or rejected and how much lenders can offer you, which is why improving your current credit rating should be a top priority. Normally, higher interest rates can be charged by lenders to risky borrowers that have such bad credit history.
Keep in mind of these few things you can do to keep a healthy and balanced credit score:
Paying your dues on time;

Start managing your credit cards;

Consider cancelling unused credit cards and reduce credit limits;

Practice checking your credit report before applying for a personal loan so any errors can be fixed right away;

Try not to apply for too many loans especially when you still have existing debt obligations from previous loans.
Consistently managing your bills, payments, and slowly repaying your existing debt obligations can greatly help you to improve your credit rating over time.
Apply now with Loanscout
Here at Loanscout, we can offer you free quotes that will help you have a guide on comparing loan product offers from different premier Australian lenders available on the market. Apply with us now to get the quality of personal service that you deserve and get decisions on your loan application fast and easy. So, click 'Apply Now' and start your application process and let Loanscout help you find your most suitable lender for a personal loan.
Reach out to LoanScout if you want to apply and for more information online low interest loan, loans with fixed rates, maximum loan and minimum loan that you can borrow. Make sure to check your finance to know more about your financial situation. LoanScout operate a lender finder service to help you find fast the right lender, with low rates, lowest fees, repayment terms, provided that you are able to meet specific eligibility criteria that we have. In comparison to our competitors, we offer lower interest rates, fees, and better repayment terms. If you need low interest rate, want to know more about loan rates, or need our advice, or you need more information, just message us and we will answer you in an instant. Send us an online application and apply now!