No Credit Check Payday Loans at Loanscout
Everything is recorded on your credit report and is a major factor when lenders assess the way you manage your income and expenditure. Whether it be an asset or a curse, your credit score history would probably impact your chances when you plan to apply for a new payday loan or credit card in the future, we at Loanscout offer the best best payday loans online no credit check
If you're having trouble with your current credit rating, it's wise to practice strategies that could help you repair your credit report as soon as possible. For longer term credit report repair, payday loans with no credit check at Loanscout can lend you a helping hand. Read on and learn how we can help.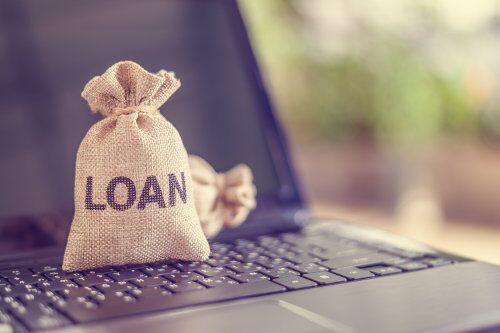 Payday No Credit Check Loans – What are No Credit Check Payday Loans?
Simply put, these are payday loans or small cash loans that require no credit check, hence no credit check payday loans. Borrowing options can range between $300-$5,000 depending on your needs and current financial situation.
At Loanscout, we make sure that you will be comfortable to pay back the no credit check payday loans amount you applied for. Repayment terms are also on a shorter term basis compared to larger personal loans and can be repaid as quickly as sixteen (16) days or be extended up to two (2) years. Please note that all fees are capped at 4% of the loan amount for repayments and at 20% for the setup fees. But please do your due diligence and check your short term loan documents before you e-sign anything.
As mentioned already, lenders at Loanscout can be pretty flexible and understanding when it comes to your credit history. We understand that there are things that you cannot control in the past that may have heavily impacted your poor credit rating. It is our mission to find you reputable direct lenders who will see past that and evaluate your loan application based on your present ability to pay back the loan which includes how you manage your income, expenses, and other existing financial obligations.
Check Your Credit, Finance, & Eligibility – Tips on what to avoid doing to keep your credit score healthy
Developing strategies to further improve your credit rating or maintain your already healthy credit score should be one of the things that you should begin immediately in helping apply for no credit check payday loans. Remember that all your borrowing activities will be recorded accordingly on your credit report and can be used by credit providers to assess which financial products you can get access to. If you're not doing this yet, here are some few tips you can follow to keep your credit score healthy and make it easier to borrow a quick loan with smaller interest rates
Pay on time
Try to always pay on time – although obvious, all late payments will be recorded on your credit report and teaching yourself to habitually make loan repayments on time will save you from unnecessary stresses of missed due payments simply because you forgot to pay for them.
Make sure you pay utility bills
Pay your utility bills on time – utility suppliers are credit providers too so make sure that you get to pay your gas, water, electricity, and any other utility bills you have on time.
Don't make too many applications for credit
Avoid going below your credit radar – keep in mind that all credit can be good and not having credit at all may not be helpful when you apply for loans or credit cards in the future. This is because going below your credit radar will stagnate your overall credit rating. Staying on top of the terms of your repayment should be the way to go instead of opting to clear yourself of any credits. For example if you take out a credit card, the trick is to use it each month but ensure you pay back the full balance, that way you build your credit score and will not incur any fees or interest charges.
Regularly review your credit history
Review your credit report and check for errors – it is possible that mistakes or errors can be recorded on your credit report, which is why making it a habit to at least check your credit report once a year greatly helps to maintain that all your positive entries are up to date.
Contrary to normal belief, late mortgage payments won't actually have a significant effect on your eligibility to apply for an emergency cash loan. Instead, the focus is given more on how many payday loans have you have taken in the past especially in recent months. This is the difference between lenders such as ours and those from traditional banks. However, you should still continue to pay for your existing mortgage, car, and personal loans as you should.
Apply Fast for Cash Loans – How to apply for Small No Credit Check Payday Loans at Loanscout?
Simple, quick decisions, and 100% online no credit check payday loans. Yes, that's how we do things here are Loanscout. Our payday loan lenders operate fully online, which makes your loan application way simpler and can be completed within a few minutes. Here are a few steps that you should follow to successfully apply for no credit check payday loans with us:
Step 1: Complete filling out the application form and submit all documentation asked.
Step 2: Loanscout will then process your application and find lenders that would suit your financial needs. If you get approved, expect a loan agreement offer to be sent to you by your lender. Read the loan agreement and if you don't have any questions or concerns about the contract, kindly sign them and return it to your lender.
Step 3: Fund transfer should follow shortly after you return your signed loan agreement to your lender. All fund transfer will be done electronically, so you can expect to get it soon.
Personal Use of Loans – Uses of No Credit Check Payday Loans to Pay Insurance & Bills
The variety of ways you can use your no credit check payday loans is limitless compared to car loans or mortgages. Even if you don't have a great credit score, payday loans can help you to consolidate existing debts, pay for unexpected medical or vehicular related bills, and even pay for planned purchases such as vacations, rental bonds, or upgrading your old devices.
no credit check payday loans can be quite versatile and aimed at really helping you to get cash in advance when unexpected bills pop-ups way before your expected salary come.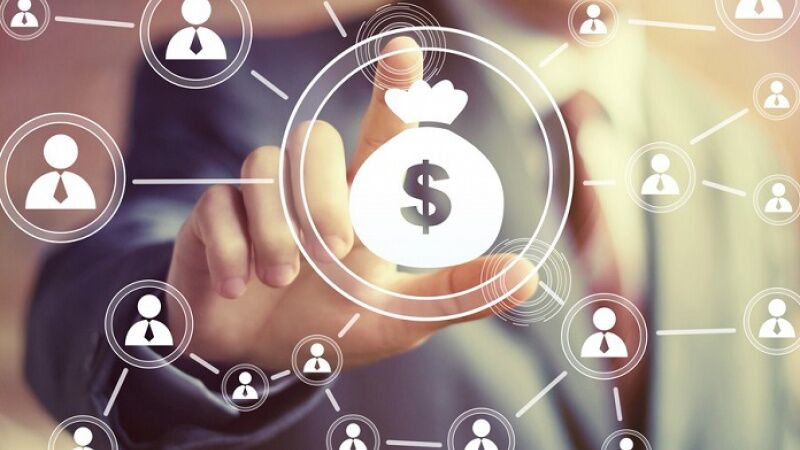 Find Quick Cash with Bad Credit – Improve Credit Rating with a Payday Loan
You may think that getting more loans can reduce your credit rating but as mentioned above, this is only possible if you fail to repay them accordingly. Having no credit at all can be worse than getting yourself a payday loan. Getting a quick cash loan at short-term repayment terms can be quite helpful in repairing your bad credit history.
Essentially, credit reports improve every time you successfully repaid an existing loan or credit. Paying off previous loans like short-term payday loans will boost your credit rating gradually over time. Work your way up by increasing the loan amounts you apply for as you get to complete repaying previous loans.
Need A Loan? Apply to LoanScout!
Apply now for your first small with Loanscout we may not offer the best payday loans no credit check, but we can find something that will suit your needs. Because we make sure that you can apply with less worry about your poor credit rating and make a loan application from the comfort of your home, it's that quick and simple. Click 'Apply Now' to begin paying unexpected bills and repair your credit rating.
Do you need money now?
So that you can pay your bills, insurance, and other things that is perfect for your needs? Reach out to LoanScout for more information on payday loans no credit check, no credit check loans, personal loans, loan term, term flexibility, and other services we offer. Make sure you regularly check your finances and stay on top of outstanding debt.
LoanScout operate a lender finder service to help Australian find quickly the right lender, with low interest rate, low fee's, and terms. Provided that you are able to meet and qualify the specific eligibility criteria that we have.. If you need our need our advice, or you need more information, just message us and we will answer you in an instant. Send us an online application, it is fast and easy, so apply now!