Receiving Centrelink benefits and want No Interest Loans? We got you!
No interest loans for people who receive Centrelink benefits are limited but here at Loanscout, we believe that receiving benefits from the government should not prevent getting an Instant Cash Loan to pay for other unexpected bills. This can include paying for vehicular related bills, medical expenses, emergency travel expenses, or even simply paying for replacements for broken home appliances.
Even if you're on a pension or on Centrelink, you can still be eligible for small personal loans or no interest loans with LoanScouts trusted direct lender panel. Loan products and other advance payments can be offered by the Department of Human Services, however, we understand that this process may take quite some time and there may be bills that can't just simply wait that long. Instant cash loans can also be taken advantage by people with bad credit history or receiving regular yet low incomes.
Key Features of No Interest Cash Loans with Loanscout
100% online simple application form – our website is configured to provide customers an easy platform to apply for a short term or low interest loan. You can finish your application within a few minute with funds transferred within the hour. So this could be ideal if you're looking for a quick loan under $1000.00
Small cash Loans up to $5,000 – your borrowing option can range between $500 to $5,000 so you can easily pay any unexpected bills that might rear its ugly head, however if you want to borrow more you'll need to apply for no interest personal loans.
Get quick outcomes – decisions on whether your application has been accepted or not can be provided to you by our system in just a few minutes so all you need to do is sit back and wait for your cash loan to be transferred into your nominated bank account.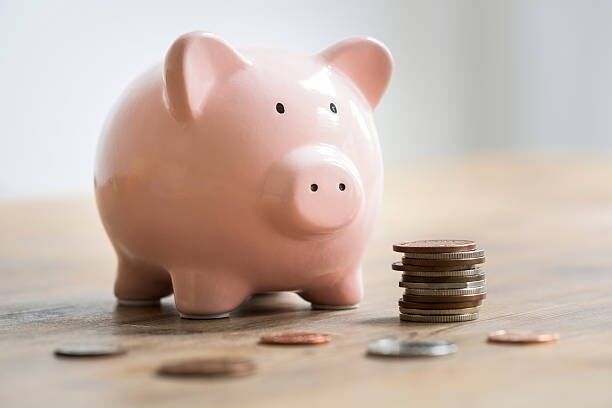 Personal Loan – Why get Instant Cash Loans if I'm on Centrelink?
Set amounts provided to you by the government can sometimes not be enough when a surge of unexpected bill comes up such as emergency travel expenses, your car breaking down, medical bills, and many others. When these unexpected expenses crop up, getting an instant cash loan can be a great help getting you out of a financial crisis.
As mentioned already, it may be possible to get advance payments or loans from the Department of Human Services, however, it can still be difficult to get approval for such mainstream personal loans, which is why it is good that you consider letting Loanscout help you find lenders who can understand your unique financial situation and offer you loans at a normal interest rate.
No Interest Loans
We want everyone who needs financing to receive the help they need, no matter what their circumstances in life, because we know that life can be unpredictable and emergencies can arise at the worst times. The No Interest Loans Scheme helps people in need get the simplest things, like white goods for your home or car repairs. You can apply online, and there's no interest charged on loans up to $500, however you need to be eligible for no interest loans, as this is not available to most people.
Low Interest? – Can't I just use credit card payments instead?
Although possible, we do not recommend that you pay for big unexpected bills with your credit card providers. Aside from the fact that some providers may ask you to go to their branch in person to apply for one, interest can stretch out indefinitely.
Since credit cards are a 'revolving credit', it doesn't necessarily mean that the money you took out should be paid back in fixed instalments. Cash advances as in transferring money into your account via credit card may also cost you higher interest rates and usually with no 'interest-free' period. Keep in mind that there are service providers who also do not accept payments from credit cards, so you should check accordingly.
Instant cash loans or quick loans, on the other hand, will not cost you inflated interest rates added to your repayment terms over time. As they are classed as 'instalment credit', this allows you to pay for instant cash loans over an agreed period of time until you finally reach a zero balance. Leaving a credit card open with existing unpaid dues and repayment bills can negatively impact your credit rating and may continuously increase the costs you're paying.
Loans No Interest – Eligibility for an Instant Cash Loan at Loanscout
Before applying for an instant cash loan with Loanscout, it is important that you check whether you're eligible to apply for one. To be eligible, you should:
Be 18 years of age or over;

100 points of ID;

Be an Australian citizen or a permanent resident;

Have a bank statement showing your regular income flow for at least 90 days prior to your application;

Have a direct contact number and valid email address, so our loan consultants can reach you immediately for further questions.
Please note that there are lenders who may require you to provide security for bigger loan amounts compared to your regular income.
Low on Cash, Need a Loan – Apply Now for an Instant Cash Loan
Applying for an Instant Cash Loan even when you're on Centrelink is fast and simple. Our process is 100% online and is broken down in just a few steps and before you know it if you're eligible no interest loans will be available
Check your eligibility to apply
If you check on our eligibility requirements mentioned above, then you can begin your application with us by simply clicking 'Apply Now'.
Submit your application online
Submitting your no interest loans application with us is very simple and can be done in just a few minutes. Make sure that you are honest when filling out our application form and that you submit any documentation that we ask you to provide.
For larger loans, attach an asset to be used as security
For loan amounts higher than $10,000, kindly include details of the asset that can be used against your loan if ever you fail to repay them.
Get your Approval
Getting your approval can take a few minutes depending on the time of your application. The decision can be received via SMS, call, or email, so be sure to check. When approved, funds can be transferred to your account immediately and received within 24 hours or the next business day. Sometimes within the hour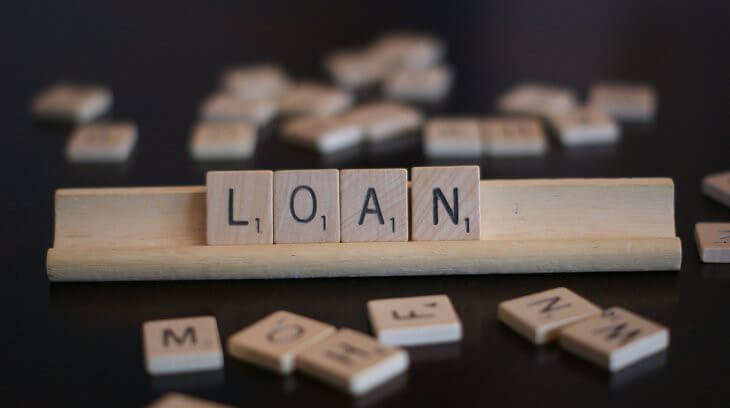 Comprehensive Guide to Getting Instant Cash Loans for People on Centrelink
Will I qualify for a bad credit cash loan even when I'm on Centrelink?
– Yes. We are committed to treating our customers fairly and help them find lenders who can offer loan products even to people receiving benefits from the government to use for financial emergencies.
How much is my borrowing option?
– You can borrow as much as $5,000. Depending on your need and current financial situation, borrowing option ranges from $500-$5,000.
How long are the loan repayment terms?
– Loan repayment terms can range between 3 months up to 36 months (for larger loans).
How to Apply?
– You can click easily apply now for an instant cash loans on Centrelink 247 with Loanscout. Click 'Apply Now' and complete your loan application here. This process should take you about a few minutes with money transferred within the hour if accepted.
Can I do early repayment on my instant cash loan?
– Yes, additional repayments for instant cash loans is possible. No exit fees shall be charged on you for breaking your loan contract by paying off your loan early. To be sure, please ask your lender about exit fees and review your loan contract.
What are secured loans?
– Larger cash loans ($10,000+) may require you to attach an existing asset that can be used as a collateral against your loan. The lender has the right to seize your asset if ever you fail to pay for the loan that you took out.
What are credit scores?
– Credit scores are simply the measure of your 'creditworthiness'. Credit score reports usually help lenders assess to know how much loan products they can offer you. Credit scores in Australia are usually rated between 0 and 1200 or 0 and 1000. You may ask for credit score reports once a year through Australia's credit reporting bureaus.
Need Low Interest Loan or No Interest Loan? Apply Now!
Make sure to check your accounts and finance to know more about your financial situtation. Reach out to LoanScout for more information on no interest, unsecured, and low interest loan. In comparison to our competitors, LoanScout operate a lender-finder service to help you find the right lender with low rate and fee, provided that you are able to meet specific eligibility criteria that we have. If you need no interest loan, personal loan, unsecured personal loan, unsecured or low interest loan, or need our advice and want to know more about the services we offer, just message us and submit your application.