Tips To Get A Quick Loan With No Credit Check
---
Do you need cash for a sudden and urgent situation? Fortunately, it is possible to get a quick loan with no credit check without worrying about your credit score.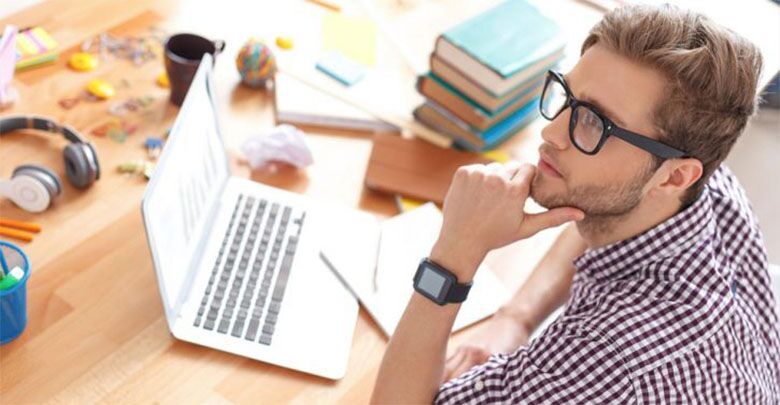 No Credit Check Loans & Credit Report – What is a No Credit Check Quick Loan?
---
A quick loan is a type of personal loan that promises immediate approval and processing which means you may get the funds in 24 hours or less, you will however still need to be credit checked. The turnaround time still varies from lender to lender, so it is crucial to verify whether they offer quick loans or not.
There are different types of quick personal loans, most come in the form of payday loans. Because the loans are typically unsecured, the interest rates and fees are higher than those offered by banks and traditional loan providers. Some direct lenders also cater to borrowers with different types of credit scores, so it is now possible to obtain quick loans with no credit checks.
Lenders offering fast cash with no credit verifications will not access the borrower's credit report. Instead, they will verify whether the applicant has a reliable source of income. In the process, the loan provider may ask for proof of income such as bank statements and payslips.
In case a no credit check loan provider needs to perform a credit check on a borrower, the lender may perform a soft pull credit inquiry. Soft credit checks have no effect on your credit score which is a better option for borrowers with bad credit.
No Credit Check Loan – Where Can I Get A Quick Loan With No Credit Check?
---
When you need instant cash but your credit score is bad, or maybe you have no existing credit history, a traditional loan provider is your last option. The best source of no credit check quick loans are the following:
Online loan providers – brokers or direct lenders
Peer-to-peer lenders
Storefront lenders
Reputable providers of no credit check fast loans like LoanScout's panel of direct lenders will still subject your loan request to their soft credit verification. They will also assess whether the borrower can comfortably manage their debt repayments with their current monthly income. Beware of lenders who promise guaranteed no credit check quick loans because there is no such thing. You may be dealing with a rogue lender or a loan shark who utilizes unscrupulous lending practices.
Legitimate lenders in Australia are licensed and registered at ASIC or Australian Securities and Investments Commission. Consumers are protected by the National Consumer Credit Protection Act 2009 when they transact with a licensed and authorized credit provider in Australia.
Bad Credit Get Cash Loan – Helpful Tips to Get A No Credit Check Quick Loan
---
You need money badly because of an emergency that you could not fit into your existing budget. It may be an appliance that broke down, an unforeseen increase in your utility bills, or something to pay at your child's school that you never factored in your projected expenses. If you have no other source for additional cash and you need it fast, here are some tips to help you get a no credit check quick loan:
Find the right loan provider: Choosing a no credit check quick loan provider can be tricky, but finding the right lender is crucial for a safe transaction. A reputable loan provider considers its borrowers' affordability before offering a loan amount. Make sure the lender you choose to provide you a quick loan without any credit check explains to you the terms and conditions of the loan before signing the loan contract. Since you need a loan with quick approval, be sure to verify their loan processing turnaround time.
Prepare documents in advance: Applying for a quick loan without having the pertinent documents at hand beats the purpose of getting money quickly for your emergency. Mainstream lenders typically require plenty of supporting documents from loan applicants which explains their time-consuming process. Non-traditional lenders like online loan brokers and direct lenders may ask a copy of a valid ID, proof of income, and other documents as needed. To expedite the loan process, make sure you can readily provide the lender with the requirements.
Request for a reasonable loan amount: Legitimate and licensed loan providers will always take their borrowers' capacity to pay by assessing their income and expenses. To avoid getting your request declined, make sure you ask for a reasonable loan amount. Requesting for a big amount may result in the lender rejecting your application.
Check Your Credit & Finance – How Can I Benefit From No Credit Check Quick Loans?
---
Like any other loan product, you are obliged to pay the debt based on the loan agreement you signed. Paying on time has a positive impact on your credit score, which means you may access better loan interest rates next time you need to borrow money. A quick cash loan can help you rebuild your credit score if handled properly.
Payday loans no credit check
You can get a short-term loan without having to give any credit information.
The only thing that you'll need is your income and an internet connection because these loans work on the principle of verifying if someone's financial situation qualifies them for this type of assistance.
Quick Online Loans
We know life can be tough and we want you to get back on your feet as soon as possible. That's why our quick online loans services are available 24/7 for those of us who work hard but still need some help from time-to-time making ends meet each month because the unexpected can and will happen.
If there ever comes an opportunity where someone needs money fast without having any credit history whatsoever then LoanScout will come through.
Personal or Payday – Apply Cash Loans, Loans or Payday Loans in an Instant
Reach out to LoanScout if you want to apply and for more information on no credit check loans, loan term, credit check instant approval, business loans, and unsecured loans. Make sure to consider checking your finance to know more about your financial situation. LoanScout operate a lender finder service to help you find fast the right lender, with low rate, lowest fees, repayment terms, provided that you are able to meet and qualify the specific eligibility criteria that we have. In comparison to our competitors, we offer lower rates, fees, and better repayment terms. If you need low interest rate, want to know more about instant approval, payday loans, or need our advice, or you need more information, just message us and we will answer you in an instant. Send us an online application, it is fast and easy, so apply now!