Quick Loans Without Credit Checks – Is It Possible?
---
It's possible to need emergency cash even if you have a steady source of income and following a strict budget. Maybe your car suddenly broke down, or the kitchen faucet is leaking non-stop. Whatever the reason for your cash shortage, there's a solution to your problem.
Suddenly, you remembered that you may not qualify for a cash loan because of past mistakes – several late payments on your credit cards or missed loan settlements can significantly lower your credit score. When you are not eligible to take out a bank loan, you should consider looking for quick loans that don't require credit checks.
Bad Credit, No Credit – What is a No Credit Check Quick Loan?
---
A person with poor or bad credit scores will find it challenging to obtain a loan from a traditional lending institution. Banks in Australia refer to an applicant's credit score as reported by Equifax, the largest credit reporting bureau in the country. A weak credit score (0 to 509) makes it hard to apply for a loan or credit card, obtain a mortgage, and sometimes, get a job.
A quick loan with no credit check is a type of personal loan where lenders does not rely on your credit score to approve or reject your loan application in the least amount of time. However, you should meet the requirements of the loan provider to ensure that your request is processed immediately.
No Cash, Need Cash Loan – Who Offers Quick Loans Without Credit Checks?
---
If you need a quick loan that doesn't require a credit check, the first thing that you need to do is find out who offers these types of borrowings and the corresponding requirements. In Australia, there are various sources of quick loans with no credit checks and instant approval. However, it doesn't mean that all loan providers are legitimate or trustworthy.
Credit Card Cash Advance
One of the easiest ways to get a loan with no credit check is by using your credit card to get a cash advance. Take note that this option applies only to borrowers that are credit cardholders. A cash advance from a credit card is also considered a loan, but the main difference is that you are already given a credit line – your credit limit. Although it is easy to get a quick loan from a credit card, it will not work if you've already used up your available credit limit.
Online Loan Brokers
If you want to borrow money from an online lender, but want to compare several offers to help you make a decision, an online loan broker like LoanScout is the most viable option. You will be able to apply for a loan product that best meets your current needs. The loan broker will send your loan request to various direct lenders who will determine whether you are qualified for a loan without a credit check.
Online Direct Lenders
An online direct lender is an unconventional loan provider and often an excellent option for borrowers who are unable or prefer not to take out a bank loan. Online direct lenders may offer different loan products to meet the needs and qualifications of loan applicants. One of the products that you can request from an online direct lender is a quick cash loan without a credit check. Like online loan brokers, online lenders do not focus on your current credit score. Instead, they look at your capacity to pay so you should have a regular source of monthly income.
Storefront Lenders
A storefront loan provider is similar to traditional lenders with a physical office except that they have more lenient requirements or qualifications. You have to go down to the lender's office to submit your request for a loan. Unlike online loan requests, applying through a storefront lender may be more tedious and time-consuming especially if you have a very busy schedule.
Rogue Lenders and Loan Sharks
Not all loan providers who offer a quick cash advance with no credit verification is reliable and trustworthy. These loan sharks are usually unlicensed and unauthorized to offer a loan to consumers. The sad reality is that there are unreputable lenders out to prey on desperate borrowers who need quick loans that don't need credit checks.
Credit cards with no credit checks instant approval
If you're looking for a credit card, but don't have any history of good payment and financial responsibility (no Balances owed), then it might be time to consider an application with no inquiries needed.
The best way in which we can help our customers achieve their goals without worrying about whether or not they'll pass processing fees is by providing them access to some incredible offers from top-rated lenders
Are you still wondering if you'll get approved for credit? No need to wonder any longer. Check your eligibility online in seconds by completing our application form
Checking Your Credit – Am I Eligible For No Credit Quick Loans & can I apply?
---
Keep in mind that you can get a no credit quick loan from reliable sources. Every loan provider that offers quick loans and don't do credit checks have specific eligibility criteria that you should meet. In general, lenders will verify if you have the following qualifications:
You should be of legal age, or 18 years old
You must have a verifiable source of income
You may need to present bank statements to help the loan provider assess your monthly income and expenses
Keep in mind that there is no guaranteed approval for no credit check loans. A lender may reject your application based on your affordability or capability to pay a loan upfront. If you pass the loan provider's standards, you will receive the loan proceeds faster than regular bank loans which may take several days or more. The time it will take for the money to reach your bank account varies from lender to lender, which may be as quick as 30 minutes if you have all the requirements.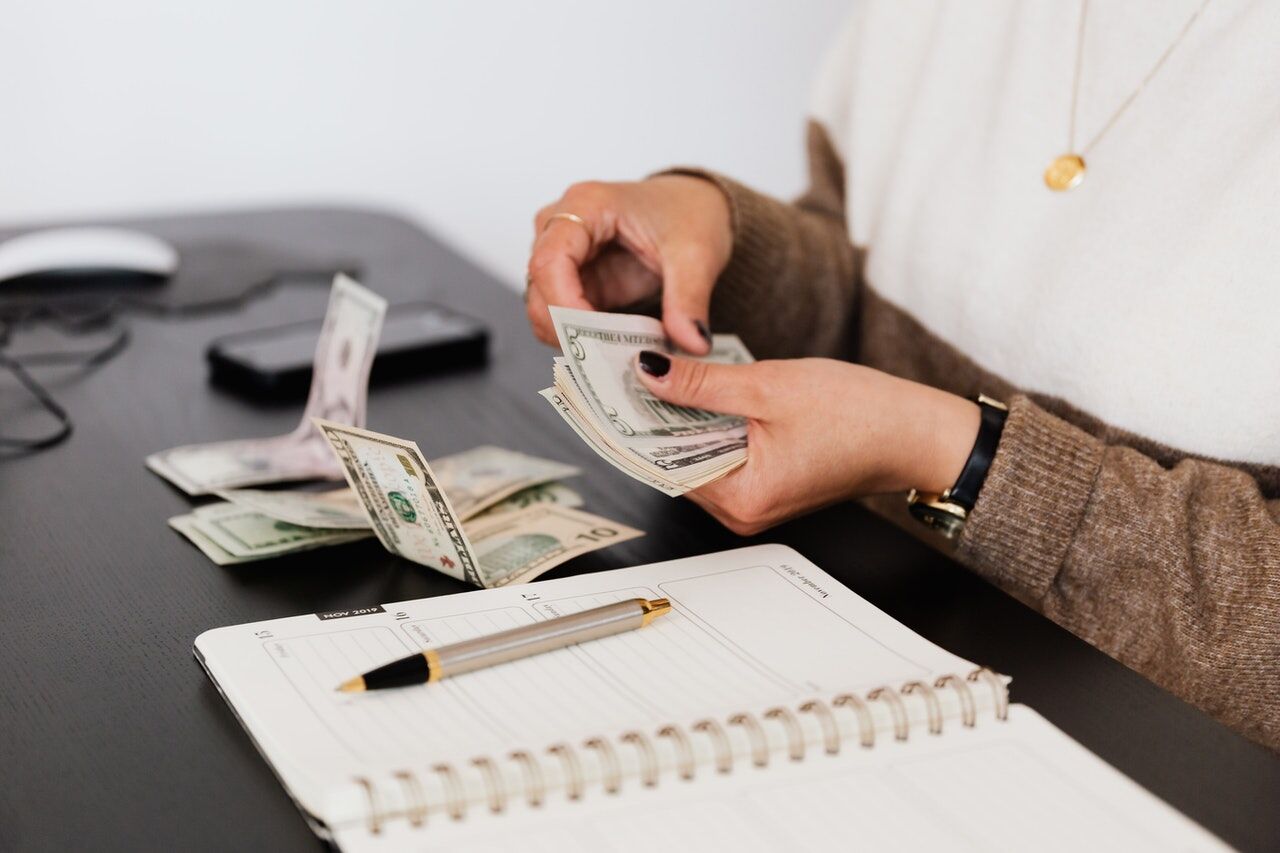 Payday Need Cash Loan – No Cash, should I Take Out A No Credit Check Quick Loan?
---
The answer depends on your unique circumstances. If you suffer from bad credit and you need a payday loan, you should consider taking out a loan from LoanScout. A no credit check quick loan that is repaid on time can boost your credit score.
Keep in mind that you should not take out a loan amount that you cannot repay. Before signing any loan agreement, make sure to understand the terms and conditions of the borrowing. Failure to pay your quick loan not only makes your poor credit score worse, but the lender may also turn to legal means to recoup the money that you owe.
No Cash, Need Cash Loan? – Apply For Loans & Get Cash
LoanScout operate a lender finder service to help you find fast the right lender, with right rate, fees, repayment terms, provided that you are able to meet specific eligibility criteria that we have. In comparison to our competitors, we offer lower rate, fees, and better repayment terms. If you need fast cash for personal use, personal loans, or need our advice, or you need more information, just message us and we will answer you in an instant. Apply now.